First patented lubricant in over 30 years. Awarded based on performance.
engineered for:





BUY TRIBODYN® NOW
TriboDyn® TRI-EX Motor Oil
Treats the metal and not the oil

Penetrates the metal at contact surfaces

Increases film strength to prevents metal contact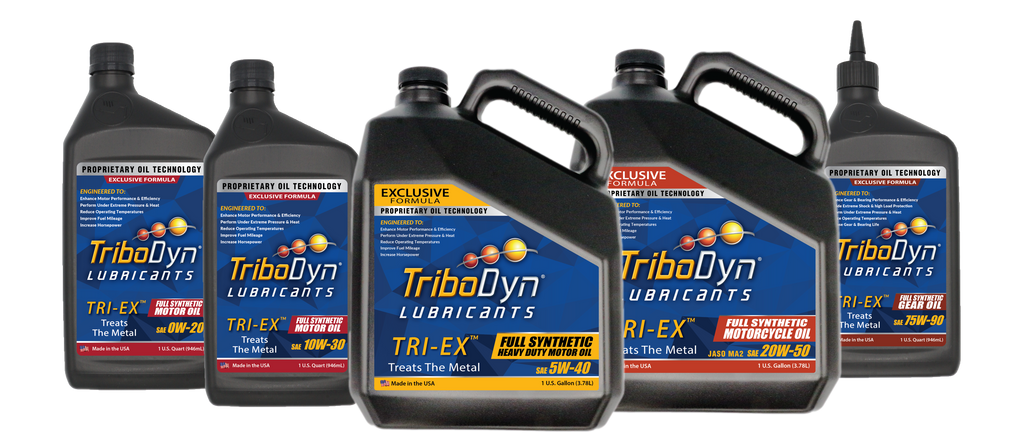 TriboDyn® TRI-EX2 Motor Oil
Patented Ceramic Lubricant

Forms a ceramic coating

Fills scratches and pits

Repairs surface while maintaining designed clearances

Performs under extreme pressure and temperature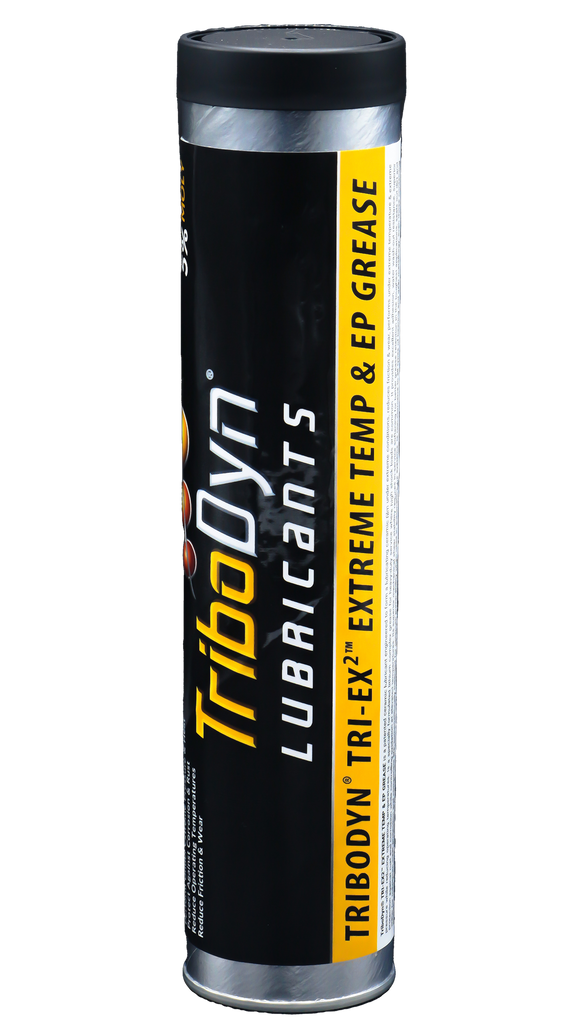 Have an experience with TriboDyn Product?
Please share your experience about using TriboDyn lubricants. This will help others to appreciate the value of this product.

Why People Choose TriboDyn®
TRUST WHAT THE PROS USE
When gaining an edge matters, professional drivers turn to TriboDyn®
Marshall R

Was recommend this by the legendary Mazdaspeed guru Sho here in Ohio. This trans fluid eliminated crunchy shifts in cold weather and seems to work fantastic. No issues and would absolutely buy again for another vehicle.
Ride103

This is a high grade lubricant that works well if you are willing to spend more money for more protection.
Jada W

My transmission shifts much smoother, runs cooler. Will definitely buy again. I can feel the difference.
Steve G

The Best. Works great in manual tranny. Easy shifting in cold weather.
Frankie G

Great Stuff. High quality gear lube cools and reduces rear end noise.
Tony G

Excellent product superior Friction and wear protection than the other oils I've used in the past you can really feel the difference from the very first use.
Pabi G

Started using tribodyn, products in my harley s , you will notice the difference on first start up, i put the 75w-140 in the transmission , it shifts alot smoother , goes into gear a lot better , also used the 20w-50 in engine , 75w90 LS in primary ,the LS is for clutch , i always used amsoil products , switched to tribodyn , my bikes are thanking me , best oil out there.